Best Surrey vegan restaurants & cafes to enjoy a delicious meal free from animal products!
Veganuary, the annual vegan challenge is well underway! This month long event promotes and educates by encouraging people to follow a vegan lifestyle for the month of January and we thought this would make it the perfect time to let you in on a little secret… the best vegan places in Surrey to enjoy a delicious morsel or meal that is free from animal products!
Here are our favourite Surrey vegan cafes, restaurants and eateries where you can expect to leave with both a happy and full tum.
1. Riverside Vegetaria
Run by Ritchie Sakthivel for over 30 years, Riverside Vegetaria creates vegetarian and vegan friendly food with the guiding principle of Love All, Serve All.
Their food is homemade from fresh, mainly organic ingredients and their extensive menu is suitable for vegan, gluten free and wheat free diets. The dishes are so delicious, even non-veggies won't miss the meat! An incredible Surrey vegan restaurant. 
Address: 64 High St, Kingston upon Thames KT1 1HN
2. The Retreat Kitchen
Well known from the Netflix show 'The Retreat with Nick Knowles', Maggie and Claire of The Retreat Kitchen in Richmond create earth friendly food with their delicious homemade vegan dishes serving up brunch, lunch and sweet treats. A great spot for Vegan food in Richmond.
Address: 16 Hill Rise, Richmond, TW10 6UA
3. Crazy Bean Cafe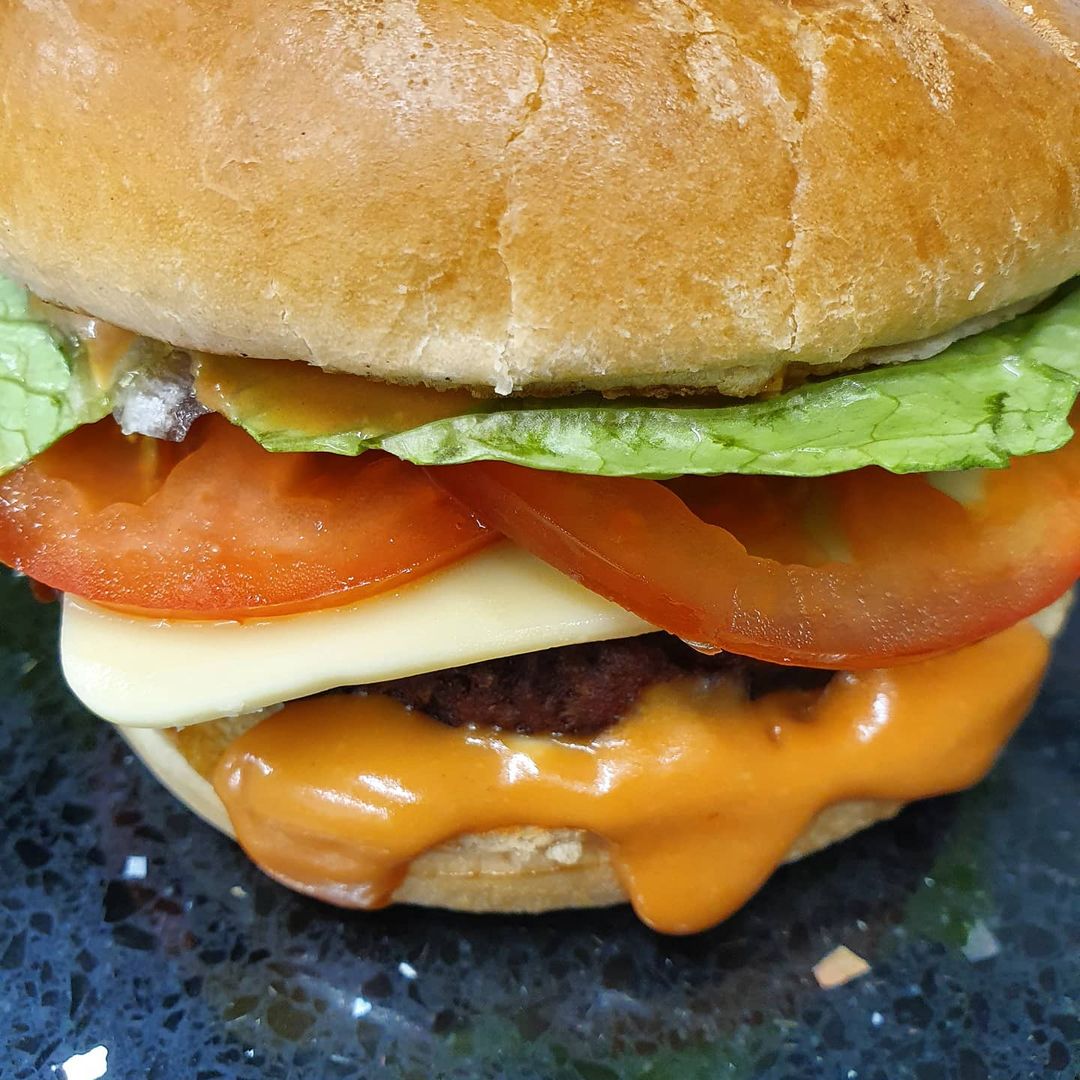 At Crazy Bean cafe, they believe that eating vegan food should never be a compromise and are passionate about creating vegan food that tastes amazing. From burgers and pizzas  to wraps, wings and pasta, the team really know how to make vegan food for everyone. Make sure you checkout this Surrey vegan food sport in Leatherhead.
Address: 23 High St, Great Bookham, Leatherhead KT23 4AA
4. Mezzet Lebanese Restaurant
With an extensive drool worthy menu, it's no wonder Mezzet in East Molesey has made this list. Although not strictly vegan, Mezzet has MANY vegetarian and vegan friendly Lebanese dishes on offer – peruse the menu to see for yourself! Vegan food in East Molesey which is amazing.
Address: Bridge Road, East Molesey KT8 9ER
5. Organico
Pop into this Artisan Càfe and health store based in Epsom to get your daily dose of freshly roasted coffee, breakfast staples, sweet cakes, fresh juices, sandwiches and salads with a huge vegan range. You can even grab your organic pantry staples while you're there. Vegan food in Epsom that will make your tummy smile.
Address: Kings Shade Walk, High St, Epsom KT19 8EB
6. The Cheeky Pea
With the motto of 'spread hummus, not hate' what's not to love about these guys?! Their wraps filled with falafel and vegan chicken (yes, you heard us right) are the perfect way to fill hungry tums and with salads, sides and dips to accompany them, everyone will be grinning. Kingston vegan food that is perfect.
Address: 34, Eden Walk Shopping Centre, Kingston upon Thames KT1 1BJ
7. The Brook
The Brook bar and kitchen in Wallington has had to close its doors due to Covid-19 BUT the awesome team behind the plant based bar and kitchen, have created a new offering fit for the times with their Vegan Ready Meals delivered nationwide. You can build a box of all your favourites or try something new – it's like going out to a vegan restaurant from the comfort of your own home. Vegan food in Wallington that's delivered to your doorstep.
Address: 84 Manor Road, Wallington SM6 0AD
Honourable mentions
Café Rouge
Although not extensive, the menu at Café Rouge offers a nifty tool to show the vegan offerings on their menu and have a handful of delicious offerings.
Locations: Reigate, Woking, Dorking, Epsom, Esher
Zizzi Pizza
This well known chain of restaurants caters quite well to the vegan community. They have vegan pizza, pasta, starters and sides and even a vegan dessert thrown in for good measure.
Locations: throughout Surrey
Pho Café
With more than 30% of their main menu plant based, Pho is deserving of a visit and mention. From "prawn-less" crackers to spicy soups and "THIS isn't chicken" noodles and rice, Pho have all your Vietnamese vegan cravings covered.
Locations: Guildford and Kingston
Pret a Manger
Whether you're after a meatless meatball wrap or a vegan dark chocolate & almond butter cookie, Pret a Manger can sort you out. They are great at being able to cater to most dietary requirements and do it rather deliciously!
Locations: throughout Surrey
Know any amazing Vegan food joints in Surrey?
We're always on the lookout for amazing Vegan restaurants, cafes, and eateries that we've missed. Get in contact if you think you know a great sport that is worthy to be included in this list of the best Surrey vegan food.