Unit 4, Cartwright House, Wandle Way, Mitcham, CR4 4NB
0800 033 7930
Transparency
Business Member
Profile Created April 2017
Profile Updated June 2022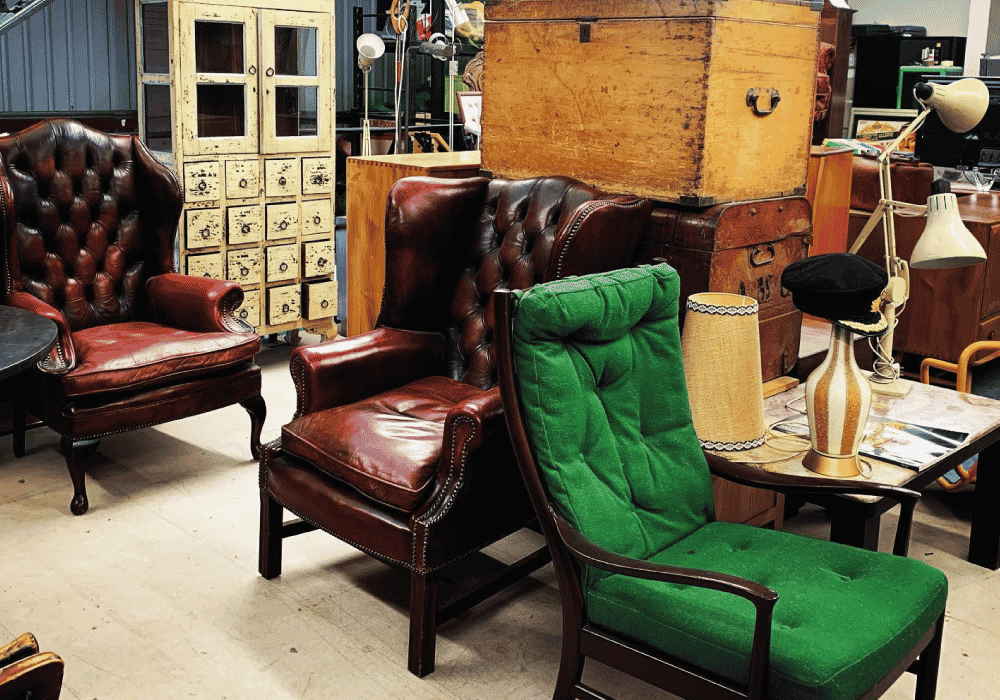 Cullens of Surrey
At Cullens of Surrey discover amazing antiques, second hand furniture, and used goods
Cullens of Surrey is a small family run antiques shop in Surrey. You'll find an assortment of second hand furniture and used furniture in our Surrey antiques auction.
Buy Online
You can find all of Cullens of Surrey's amazing, wonderful, and eclectic Surrey antiques and second hand furniture on their eBay store, click here to visit Cullens of Surrey's eBay store.
Cullens of Surrey Online Auctions
Cullens of Surrey holds a regular online auction with one-off items, click here to visit Cullens of Surrey's online auction.
Cullens of Surrey Antiques Shop
Our is our little antiques, second-hand furniture, and retro goods trade centre/warehouse. You'll find everything second hand furniture, including tables and chairs, wardrobes, sofas, beds, – all preloved.
Open by appointment only and online.
Get in touch
Call us today on 020 8669 5890, email us at [email protected], or visit us online at www.cullensofsurrey.co.uk and we'd be more than happy to help.
All information, media, and links for the Cullens of Surrey directory profile have been supplied and/or are owned by the organisation itself including all copyright, media rights, and trademark usage. The Cullens of Surrey directory profile has been published in good faith on the Go Surrey Directory by the Go Surrey team who have not independently verified any of the information provided.