12/13 The Heart, The Heart Shopping Mall, Walton on Thames, KT12 1GH
01932226751
Transparency
Profile Created November 2020
Profile Updated November 2020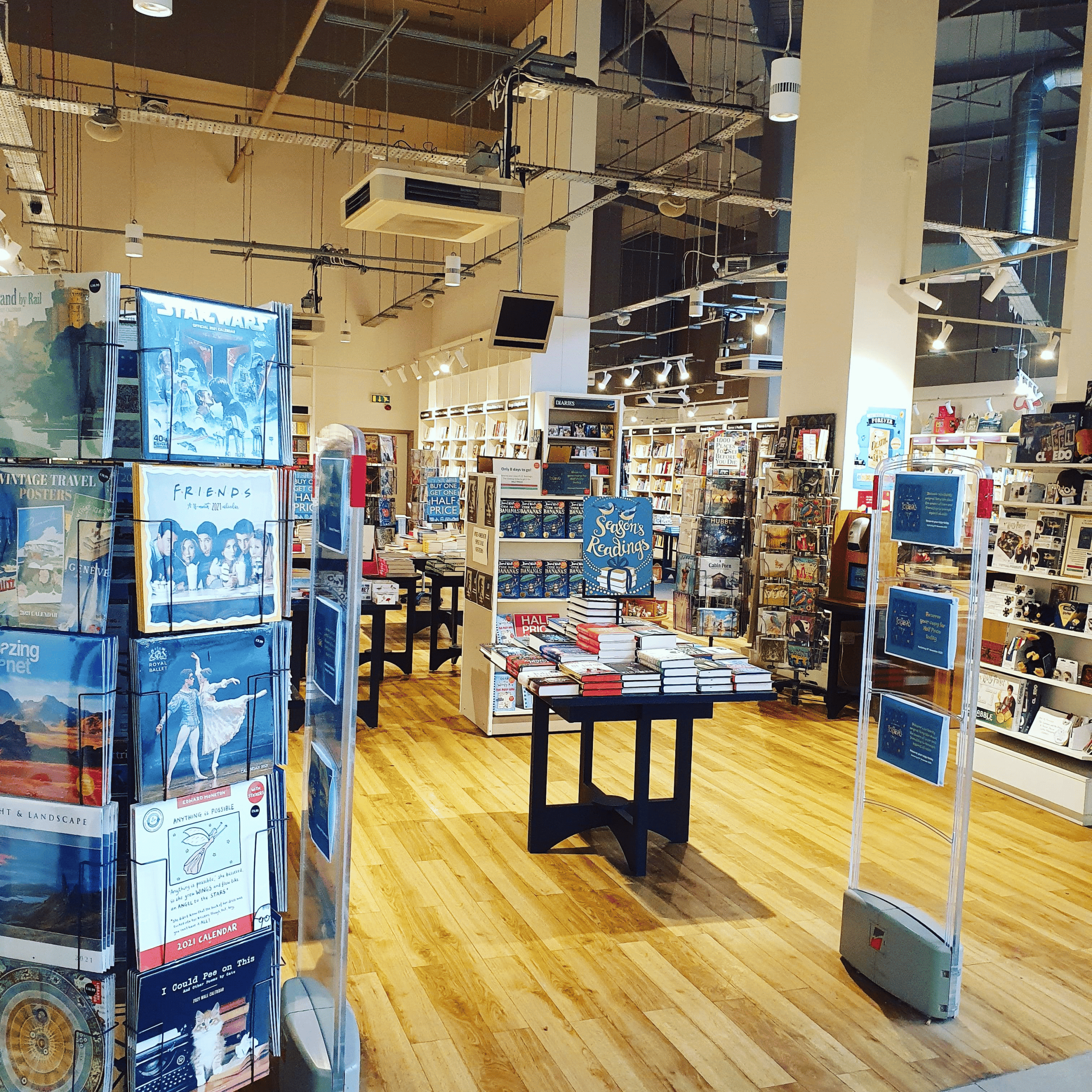 Waterstones Walton on Thames
Situated in The Heart of Walton on Thames, our store is a getaway from the busy town centre and it's only a short walk from the river. We are a knowledgeable, passionate and experienced team, here to help you with all your bookish needs.
Within our store, we have a vibrant Children's section, where young people and parents alike can browse and be inspired by our range of popular and classic titles. Our Young Adult section contains a wide variety of topics including a selection of locally recommended books, loved by our enthusiastic Children's booksellers who are always on hand to share their knowledge.
We also have an extensive Non-fiction section for adults offering a wide range of titles over several genres. There are wonderful recipe books to help you find culinary inspiration, an ever-changing Smart Thinking table with intriguing subjects to get your mind racing and a History, Military and Politics section for historians and current affairs enthusiasts alike. These are just some of the highlights from non-fiction.
As for Fiction, we have an amazing selection of genre's ranging from Fiction to Crime to Sci-Fi, Horror and Manga.
If we don't have the particular book you are after in stock we can always order one in so everyone is covered for a great read.
Come and visit soon and have a chat with your local friendly bookseller.
All information, media, and links for the Waterstones Walton on Thames directory profile have been supplied and/or are owned by the organisation itself including all copyright, media rights, and trademark usage. The Waterstones Walton on Thames directory profile has been published in good faith on the Go Surrey Directory by the Go Surrey team who have not independently verified any of the information provided.