A music video by The Surrey Pumas, the Surrey-based rock and pop band, has been nominated for a Hollywood-based awards scheme.
The video, which features the band performing the song 'She's not there (or is she?)', was recorded in the beautiful Surrey countryside during lockdown.
It has been nominated for the 'Music Video Filmmaker Showcase' category of the First Time Filmmaker Sessions 2020, which are run by the Lift-off Global Network – an organisation which programmes and hosts independent film festivals worldwide.
The final of the Awards will be a live event, held simultaneously at the UK's famous Pinewood Studios, home of the Bond films, and Raleigh Studios, Los Angeles, one of the oldest studios in Hollywood. Raleigh Studios has been home to film industry icons such as Charlie Chaplin and continues to produce films to this day. The date of the event has yet to be finalised, because of uncertainties relating to the current pandemic.
The song 'She's not there (or is she?)'  was selected to promote a film the band is involved with, called 'Britain's Big Cat Mystery'. This film explores the various wild cats rumoured to roam the British countryside, like the legendary Surrey Puma, after whom the band is named. The video, which was produced by B Side Recording, can be viewed on the band's website, surreypumas.weebly.com
Said Mark Beasley, of the Surrey Pumas, 'During lockdown, we have been unable to play any gigs, so we decided to make some videos of the band performing a few of our favourite songs. The restrictions meant that we had to do this outdoors and we were fortunate to find a fantastic location with a stunning backdrop of the Surrey Hills. The scenery is definitely more attractive than the band!'
He added, 'We chose the song 'She's not there (or is she?)' because of our involvement with the film, Britain's Big Cat Mystery'. We haven't seen one of these mysterious beasts yet, although there have been many sightings of the fabled Surrey Puma in the area where we shot our video. We hope that people will be able to see the legendary Surrey Pumas for themselves very soon, once we are able to perform live again.'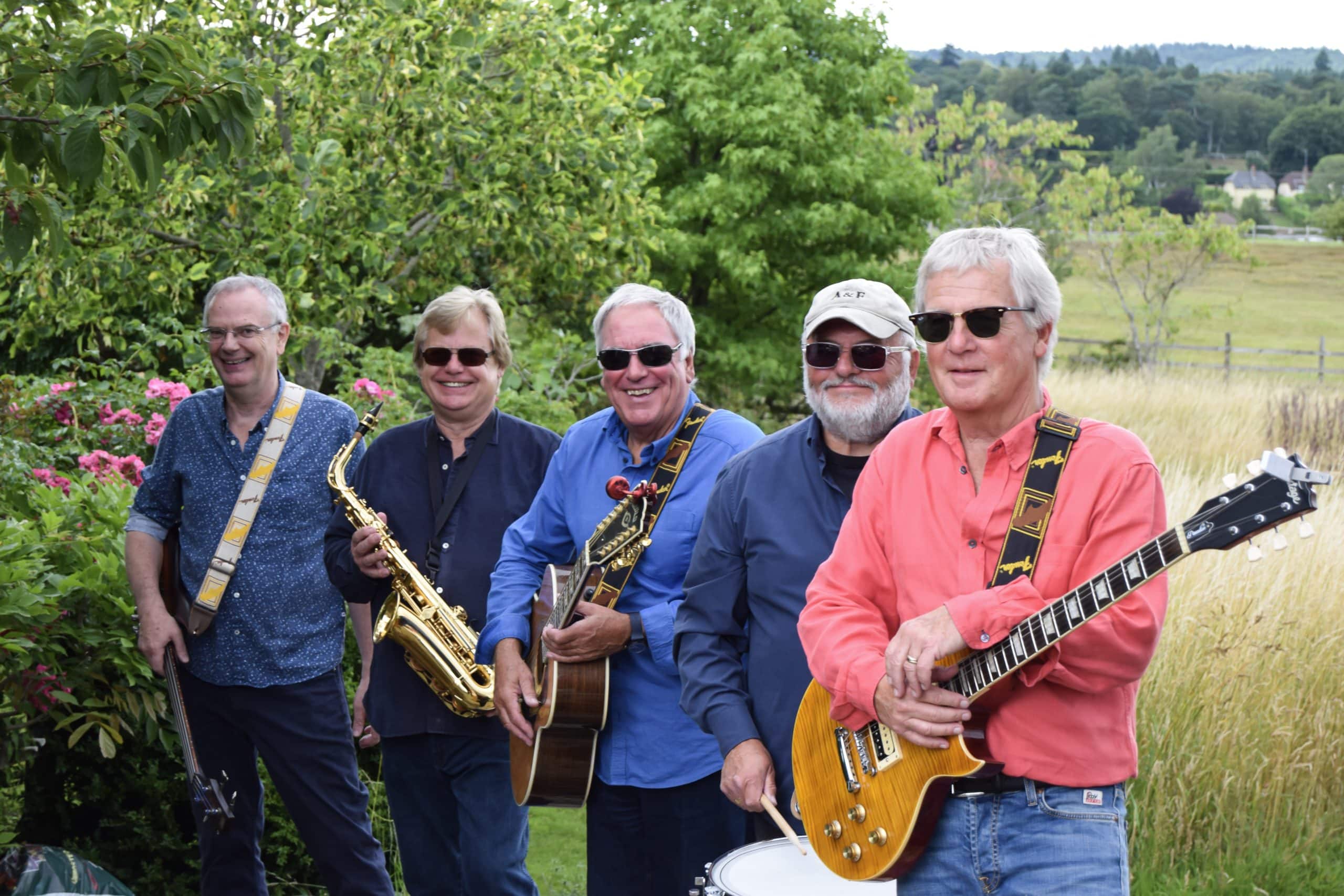 The Surrey Pumas band was formed four years ago by five experienced musicians, who all live in Surrey. They are:  Alex Gilbertson (lead guitar), Malcolm Brickell (lead vocals & guitar), Mark Beasley (guitar & bass), Ray Smithers (drums) and Steve Marshall (bass & flute).
The band has a large repertoire of uptempo, crowd-pleasing songs, from rock and pop to blues and country, from the 1960s to the present day. The Surrey Pumas have played many festivals, pubs, clubs, functions and events in the Surrey Hills area over the past few years and aims to appeal to music lovers of all ages.
Added Beasley: 'Whether or not we make Hollywood, the Surrey Pumas are still available to perform in the Surrey area and we urge clubs, pubs and festivals to get in touch now, before we get too famous! It's a special pleasure for us to be able to support local charities and community events. Long may this continue.'