Mandira's Kitchen is an all-woman artisan food producer, operating out of a 400-year-old converted cowshed at Silent Pool in the Surrey Hills.  The company creates Indian dishes using local produce, traditional family recipes, freshly frozen to preserve flavour and goodness, with no preservatives, vegan, gluten-free and dairy-free options.
Part of the business caters for events and at the start of lockdown, all events were cancelled, prompting a fast rethink of the business.  Their focus shifted from catering and events to selling their freezer meal range online.  Delivery rather than collection was essential to include people self-isolating and initial demand grew from local customers.  As word spread, distribution increased to include the whole of the UK and resulted in the business expanding during this difficult period, where at first it was thought it would seriously struggle.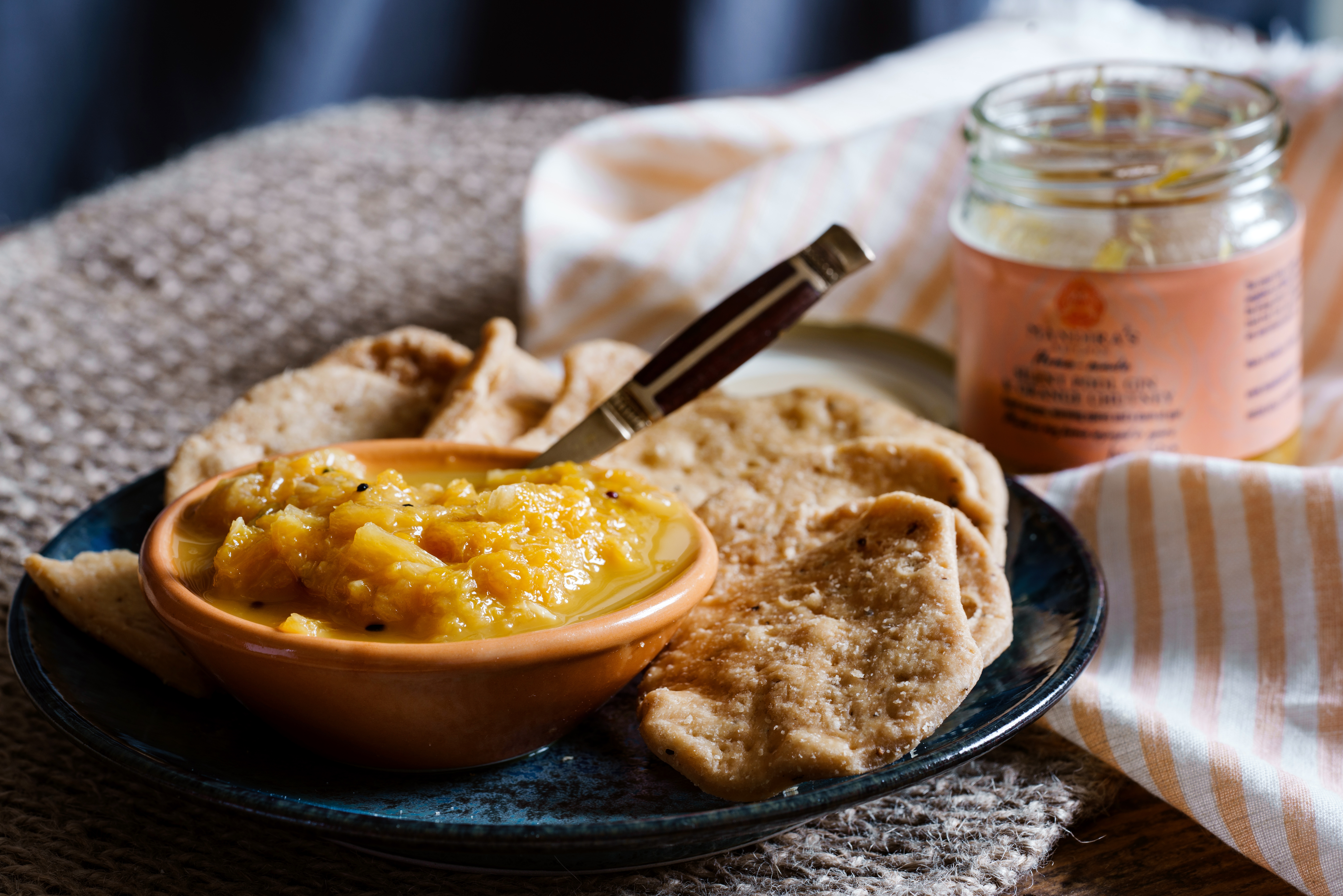 During September 2020 this effort was rewarded with not one but four awards – giving recognition not only for the quality of the food produced but also the efforts and hard work of the staff who made it possible to change direction so quickly to cope with the rapid change of circumstances.
Firstly Mandira's Kitchen was awarded six new stars across four products from Great Taste (bringing their total stars to 11).  Their Pineapple Chutney and Keema Mattar were awarded one star each and The Silent Pool Orange and Gin Chutney and the Tamarind Chutney were both awarded two stars.  Recognised as a stamp of excellence among consumers and retailers alike, Great Taste values taste above all else and awarded only 1,294 2-star awards out of 12,777 entries, and only 3,818 received a 1-star accolade.
Shortly after this, Mandira's Kitchen made the SmallBiz100 for a special mention in the run-up to Small Business Saturday – held virtually this year on their website and social media.
As if this wasn't enough to celebrate, the founder of Mandira's Kitchen, Mandira Sarkar, was named Food and Drink Entrepreneur of the Year for the south-east at the Great British Entrepreneur Awards.  Now in its eighth year, the Great British Entrepreneur Awards in partnership with Starling Bank celebrate the hard work and inspiring stories of entrepreneurs in the UK.  The category recognises entrepreneurs that have combined their culinary and business prowess to create an established food and drink company that delivers a product as tantalising in taste as their entrepreneurial story.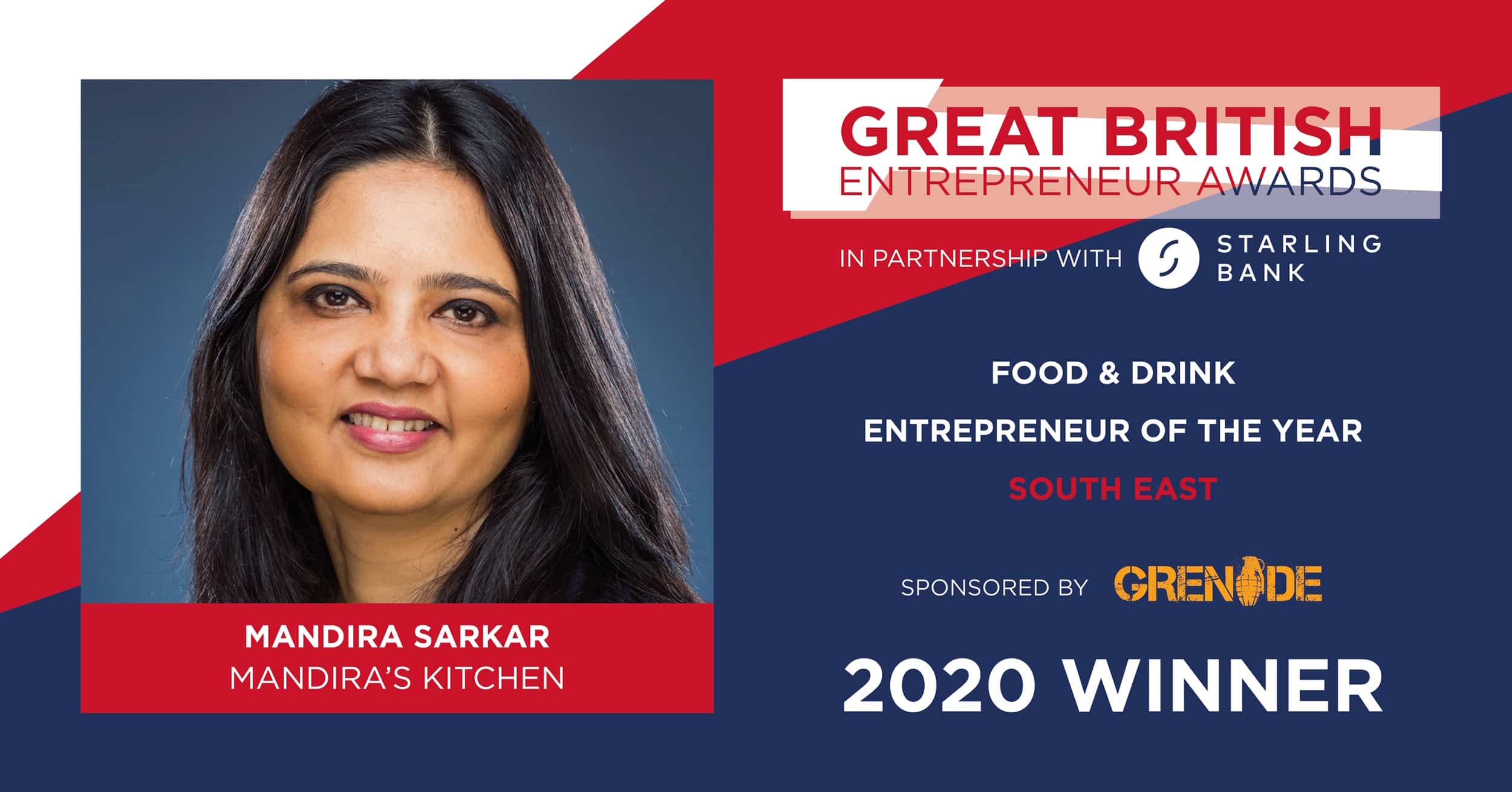 Francesca James, the founder of the Great British Entrepreneur Awards, said: "Mandira has a wonderful entrepreneurial story and I'm delighted for her to win this award. I'll be keeping a very close eye on what she does in the years to come and look forward to welcoming Mandira to the community."
Anne Boden, founder and CEO of Starling Bank, said: "We're entrepreneurs and we have spirit. We fight back and we're very good at dealing with adversity. And Mandira is an example to us all, of entrepreneurs that are creative, innovative, and changing the world.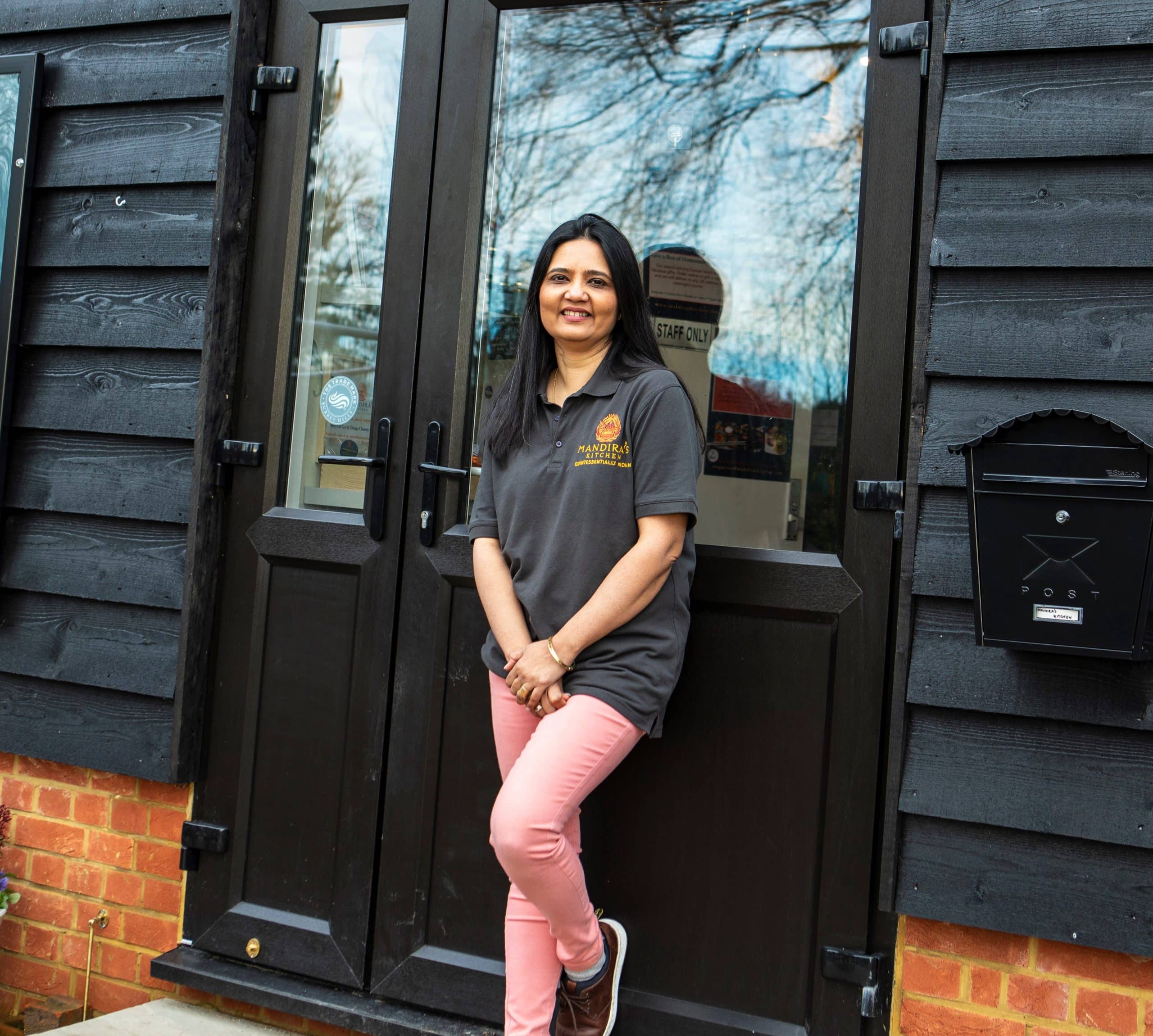 Then just when Mandira and her team finished celebrating, Mandira's Kitchen was awarded The People's Choice Award, at the Surrey Chamber of Commerce President's Awards!
Mandira's Kitchen founder, Mandira Sarkar said.
" We are so humbled by all the support from our fabulous customers and organisations such as the Chamber., Starling Bank, Guild of Fine food etc who do their bit to shine the light on small businesses such as ours during this difficult time. A huge thank you to our team too who have worked every waking hour to ensure we remain safe and open for our customers. Local Businesses need all the support and we are delighted to have this in spades"
With so many accolades for their product range to their name, it could not be a better time to taste some of the exquisite traditional dishes they offer.
Discover Mandira's Kitchen online at www.mandiraskitchen.com.