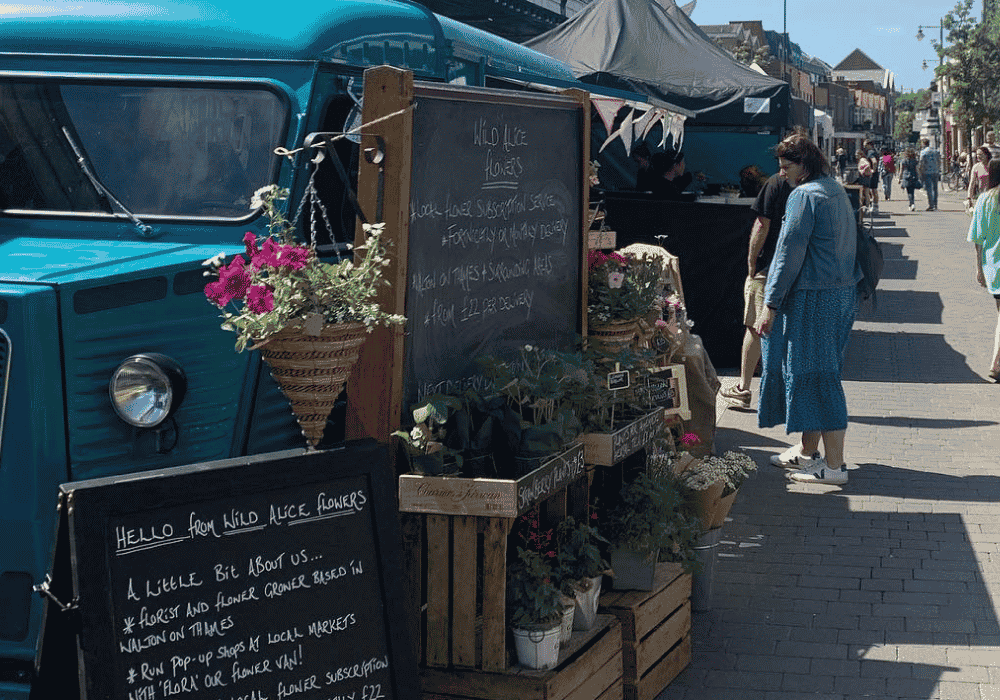 Guildford: Surrey Vegan Market 2019
We are so excited to announce that we will be back in Guildford bringing a Vegan Market to the High Street on Sunday 24th November.  The Market will run from 10.30am – 4.30pm along the High Street.
​
​There is great parking in Guildford and many car parks have a flat fee on a Sunday of just £2.50 see parking map and details below.
Bringing you the very best in global street food and drinks and unique shopping experience for everyone!
Surrey Vegan Events running the only Vegan Market in Surrey. Find us in Epsom, Walton on Thames and Guildford. Open to collaborations and event management. For help and advice join our group please go to Surrey Vegans UK.
All information, media, and links for the Guildford: Surrey Vegan Market 2019 event listing have been supplied and/or are owned by the organisation (Surrey Vegan Markets) itself including all copyright, media rights, and trademark usage. The Guildford: Surrey Vegan Market 2019 event listing has been published in good faith on Go Surrey Events by the Go Surrey team who have not independently verified any of the information provided.